The advantages of tailor-made combined machines
Wide range of combined modules that allow you to offer a multiple service in the same module,
for greater convenience and space saving.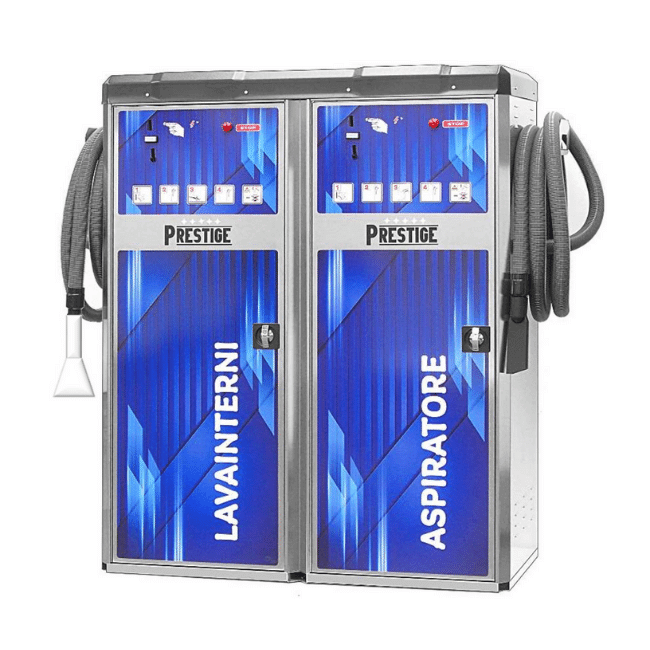 The module that joins
the interior washer and the vacuum cleaner.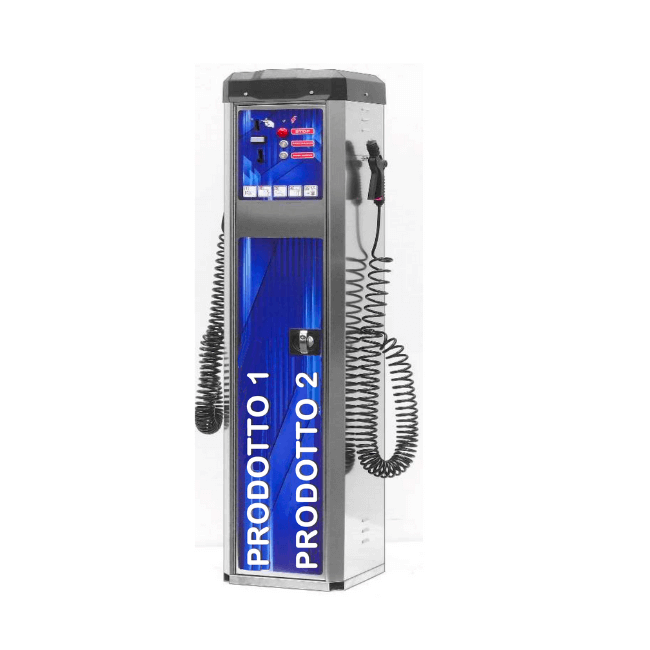 Column with 2 products
with a wide choice of combinations.